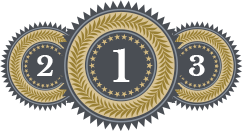 We have a lot of training and experience as attorneys!
Admitted to practice in all four districts of federal court in California.
Founder Lior Katz graduated within the top 25th percentile of Loyola Law School, a top-tier law school in the United States.
Specialized in Real Estate, Personal Injury, Business Litigation, and Bankruptcy.
California home-grown practice.
And we enjoy what we do!
We fight hard to represent you!
At KatzLaw, fighting for our clients' legal needs is our
number one priority.
We are available around the clock to answer client questions and address client concerns.
We treat our clients with utmost respect and we listen to them.
We engage in significant legal research for our clients' cases and fight hard to achieve the desired outcome.
At KatzLaw, challenges motivate us, not scare us.
At KatzLaw, we are client focused and results driven.
KatzLaw is motivated by favorable results and the effect that these results have on our clients.
At KatzLaw, we believe that results are more important than awards hanging on a wall or mere fame. We let our work do the talking.
We aim to provide the highest level of service to our clients, which is the bedrock upon which our successful legal practice is built.
A Clear Commitment to Client Satisfaction

Since its inception, KatzLaw has become a well-respected firm in California, representing clients who have been hurt and injured, individuals and corporations in complex real estate matters, creditors and debtors in bankruptcy, and various entities in business disputes throughout the state of California. KatzLaw is family-oriented and homegrown, based in beautiful Los Angeles, California.
KatzLaw is a premier personal injury practice, specializing in recovering for damages and injuries sustained by our clients. We handle all types of cases ranging from car, motorcycle, bicycle, truck, and pedestrian accidents to premises liability and defective products litigation. KatzLaw also specializes in bankruptcy, real estate, and business litigation matters. Despite the firm's steady growth, we have managed to thrive on a very simple and highly successful business model—a clear commitment to client satisfaction fostered by highly skilled attorneys and a devoted support staff. Putting clients first and maximizing their recovery is paramount, and our continued success speaks for itself. When you hire KatzLaw to represent you, you have more than our proven track record; you also have this personal guarantee from
 Lior Katz himself.
"I assure you that you will be treated with the utmost respect. You will receive efficient, thorough work product and will be informed of your case status along the way. Determination, aggression, and hard work – that is what you receive when hiring my firm."
LIOR KATZ
— Attorney / Founder

Highlights
KatzLaw is a homegrown California firm located in Los Angeles, California. Our firm has realized the vision of entrepreneurship in which expertise and passion for the law merge in an environment focused on high-quality work, client satisfaction, and community involvement. The result of this vision is KatzLaw.
Our firm provides legal services in Personal Injury, Real Estate, Business Litigation, and Bankruptcy. We also represent clients in other areas.
We approach each case with a thorough understanding of our clients' objectives, and we focus on building creative and strategic solutions to deal with legal issues.

Top-Notch Customer Service
KatzLaw is known for its client-oriented practice and successful results.
Our firm is available 24/7 to answer client questions and address client concerns.
We are available by phone, email, and fax.
Response times are usually within a few hours, and sometimes minutes.
We do not treat our clients and cases as just another number, but as individuals who are in need of effective and efficient legal representations.
KatzLaw functions under a commitment to accessibility, responsiveness, cost-effectiveness, and professionalism.

Experience and Education
We are experienced attorneys who have appeared at hundreds of court hearings and have been involved in thousands of cases.
We are familiar with many judges, insurance companies, and opposing counsel.
We were educated at premier law schools in the nation, such as Loyola Law School.
We constantly attend seminars and conferences to stay abreast of the current law.
We conduct careful research and legal analysis to obtain the best results for our clients.

"No Fee, Unless We Win" Policy
We have a "no fee, unless we win," policy for our personal injury cases.
You will not pay us a dime unless we recover money for the injuries and damages you have sustained.
This policy takes the financial burden away from you, allowing you to continue living your life while we work hard at getting you damages that you deserve.
You will not lose anything in a case of no recovery.

Cost-Effective Legal Services
For our non-personal injury matters, we offer cost-effective legal representation.
You will not pay high fees, and we never have hidden costs.
We ensure that your legal disputes are resolved in the most cost-effective manner.
We keep our overhead low so that we are not required to pass on expenses to our clients.
We treat your pockets like they are our own, and we will do anything possible to deliver excellent legal representation at a low cost.

Reputation and Community Standing
KatzLaw has become a successful firm largely due to loyal clients who continue to refer others.
We believe in building relationships with our clients that last a lifetime.
We have built an excellent reputation in the community, and we work diligently to be worthy of compelling endorsements from our clients.
The founder of KatzLaw, Lior Katz, is recognized for high moral and ethical standards.
At KatzLaw, we are passionate about what we do, and we work hard to make a difference in the community and in the lives of our clients.